Processing Images
To process images, take the following steps:
Add files or open an existing list as described in Managing Images and Managing Lists.

Choose a type of effect you want to apply to your images from the dropdown list.

Click File > Process Files. If any options are available for processing the images, the Set Options dialog box appears.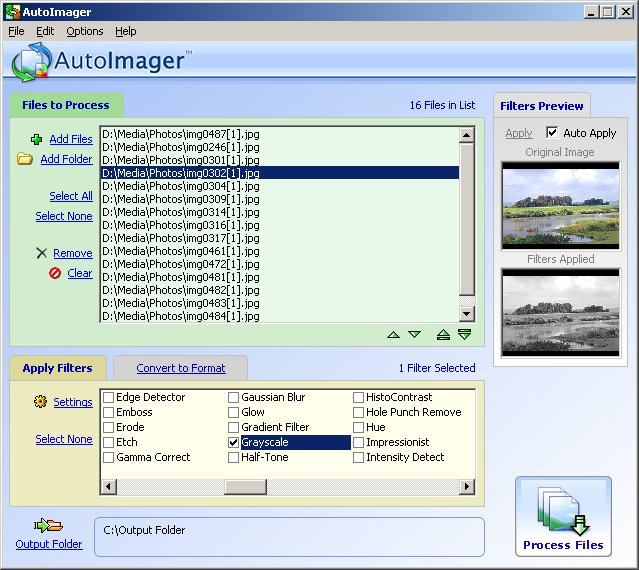 Related Topics